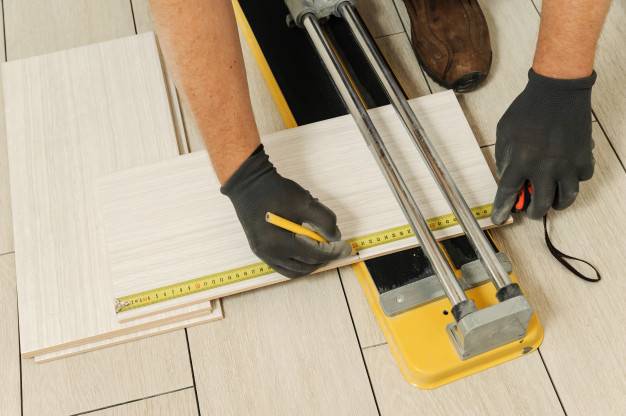 Does your kitchen or bathroom need a mini makeover? Adding ceramic tiles to your floor, backsplash or countertops is a great way to revamp the space without resorting to a full remodeling project. Or perhaps you've almost completed that smart new kitchen or bathroom and ceramic tiles will provide the perfect finishing touch. Either way, hiring ceramic tile contractor is a smart move, because it ensures your tiles will be professionally installed and last for many years to come.
Ceramic and porcelain tiles look great on your splashback, kitchen floor, or bathroom wall. They are durable, easy to clean, and resistant to moisture, plus they give your home a unique look with their intricate patterns and bold colors. But what happens when your wall or floor tiles get damaged? Trying to fix the problem yourself might make it worse, so it is best to call a professional. Call Handyman Services Silver Spring, MD, and we will be able to fix a cracked tile or replace a broken one quickly and easily, leaving your wall or flooring looking as good as new.
A damaged roof not only affects the appearance of your property but can also be a hazard. Missing or broken tiles can cause leaks that weaken the structure of your home. A dislodged tile will also affect those around it, meaning the problem could get worse if you do not get it fixed right away.
Whether you need a few new tiles or a whole new roof, Hire Handyman Services Silver Spring, MD for your concrete or clay roof tile installation, leaving you with a roof that is completely safe and secure.