Enhance Your Property with Professional Drywall Services
When it comes to the interior of your home or business, the walls play a significa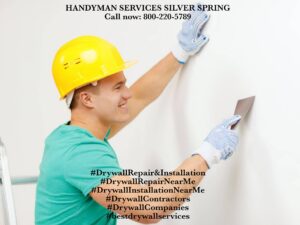 nt role in defining the overall aesthetic and functionality of the space. That's where professional drywall services come into play. Whether you're renovating, building a new property, or simply looking to refresh your existing walls, investing in skilled drywall services can enhance your property in numerous ways. In this article, we'll explore the benefits of professional drywall services and why they are essential for improving your property.
1. Smooth and Seamless Surfaces: Professional drywall contractors have the expertise to create smooth and seamless wall surfaces. They ensure that the joints and seams between drywall sheets are virtually invisible. This flawless finish provides a clean and polished look to your interior, enhancing the overall appeal of your property.
2. Customization Options: Drywall is incredibly versatile and can be customized to suit your design preferences. Whether you want curved walls, arched doorways, or intricate details like niches and arches, professional drywall experts can bring your vision to life. They can also create unique textures and finishes to match the style of your property.
3. Noise Reduction: Drywall has excellent sound-dampening properties, which can help reduce noise levels between rooms and from external sources. This is particularly beneficial for homes, offices, and commercial spaces where privacy and tranquility are important.
4. Fire Resistance: Drywall is inherently fire-resistant and can significantly delay the spread of flames in case of a fire. Professional drywall installation ensures that your property benefits from this added layer of safety, giving you peace of mind.
5. Energy Efficiency: Drywall can contribute to better energy efficiency in your property. Professional drywall contractors can install insulation between the wall studs, improving thermal performance and reducing heating and cooling costs. This added insulation helps maintain a comfortable indoor temperature year-round.
6. Increased Property Value: Well-maintained and expertly finished drywall can increase the value of your property. It creates a positive impression on potential buyers and tenants, making your property more desirable in the real estate market.
7. Time and Cost Savings: While DIY drywall installation may seem like a cost-effective option, it can be time-consuming and prone to errors. Professional drywall services are efficient and ensure a high-quality result, saving you time and money in the long run.
8. Repairs and Restoration: If your property has existing drywall damage or requires restoration work, professional drywall contractors can assess the extent of the damage and provide effective repair solutions. They can patch holes, fix cracks, and restore your walls to their former glory.
9. Expert Drywall Finishing: Achieving a smooth and appealing finish on drywall requires skill and experience. Professional drywall experts use techniques such as taping, mudding, and sanding to create a flawless surface. They understand the importance of proper preparation and finishing to achieve the desired result.
10. Project Efficiency: Professional drywall contractors work efficiently to complete your project on time. They have the tools and knowledge to handle all aspects of drywall installation, from framing and hanging sheets to finishing and painting. This ensures that your project progresses smoothly and stays on schedule.
In conclusion, professional drywall services are an essential part of enhancing your property's interior. Whether you're aiming to improve aesthetics, increase property value, or boost energy efficiency, hiring skilled drywall contractors is the key to achieving your goals. Their expertise ensures that your walls are not only visually appealing but also functional and long-lasting. When it comes to enhancing your property, don't overlook the importance of professional drywall services – they are a worthwhile investment that can transform your space into a more attractive and functional environment.