DIY vs. Professional Fence Repair: What Do You Need to Know?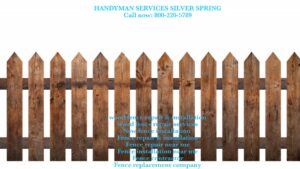 However, over time, fences can wear down due to weather, accidents, or natural wear and tear. When it comes to fence repair, you have two main options: tackling it as a DIY project or hiring a professional. In this article, we'll explore the pros and cons of each approach to help you make an informed decision.
DIY Fence Repair
Pros:
Cost Savings: One of the primary advantages of DIY fence repair is the potential to save money. You won't have to pay for labor, and you can choose budget-friendly materials.
Repairing your fence with your own two hands can give you a sense of pride and accomplishment.
Flexible Schedule: You can work on your fence repair at your own pace, fitting it into your schedule when it's convenient for you.
Control over Materials: You have complete control over the choice of materials and design, allowing you to customize the repair to your liking.
Cons:
Skill and Knowledge Required: Fence repair may seem simple, but it often requires a good understanding of construction and carpentry. If you lack the necessary skills, you could end up with a subpar repair job.
Time-Consuming: DIY fence repair can be time-consuming, especially if you're not experienced. You might spend more time than expected, which can be frustrating.
Risk of Mistakes: DIY projects carry a higher risk of mistakes, which could lead to additional costs to correct those errors.
Limited Warranty: If you make a mistake during your DIY repair, there's no warranty to cover it. You'll have to foot the bill for any necessary fixes.
Professional Fence Repair
Pros:
Expertise: Professional fence repair companies have the experience and expertise to assess the damage accurately and perform high-quality repairs.
Time-Efficiency: Professionals can complete fence repairs much faster than a DIYer. They work efficiently, minimizing disruptions to your daily life.
Quality Materials: Reputable fence repair services use high-quality materials, ensuring a longer-lasting repair.
Warranty: Most professional fence repair jobs come with a warranty. If something goes wrong after the repair, they will fix it at no extra cost.
Cons:
Cost: Hiring professionals can be more expensive than doing it yourself, as you're paying for labor and materials. However, consider the value of your time and the assurance of a job well done.
Less Control: When you hire professionals, you have less control over the process and materials used. However, you can still communicate your preferences and concerns.
Scheduling: You'll need to coordinate with the repair company's schedule, which may not always align perfectly with your availability.
When to Choose DIY Fence Repair:
Simple Repairs: If your fence issue is minor and doesn't require specialized skills or equipment, DIY may be a good option.
Budget Constraints: When you're on a tight budget and the repair is straightforward, tackling it yourself can save money.
Enjoyment of DIY: If you have experience with DIY projects and find them enjoyable, repairing your fence could be a satisfying endeavor.
When to Choose Professional Fence Repair:
Complex Repairs: If your fence has significant damage or structural issues, it's best to leave it to the professionals who have the expertise to handle complex repairs.
Limited Time: If you have a busy schedule and can't commit the necessary time to a DIY project, hiring professionals ensures a timely repair.
Quality Assurance: When you want the peace of mind that comes with a job well done and a warranty to back it up, professional repair is the way to go.
Lack of Skills: If you lack the skills and knowledge required for fence repair, it's safer and more cost-effective to hire experts.
Conclusion:
Ultimately, the choice between DIY fence repair and hiring professionals depends on your specific circumstances, skills, and budget. Simple repairs may be suitable for the DIY enthusiast, but for complex or time-sensitive projects, it's wise to invest in professional fence repair. Regardless of your choice, maintaining your fence is essential to ensure it continues to serve its purpose and enhance the beauty and security of your property.