Boosting Your Property Value: Choosing Between Vinyl-Coated and Galvanized Chain Link Fences
When it comes to enhancing the value of your home, few improvements are as effective as installing a well-designed and functional fence. A fence not only adds curb appeal but also offers privacy, security, and a sense of boundaries to your property. If you're considering a chain link fence, you're on the right track. However, the decision between vinyl-coated and galvanized chain link fencing requires careful consideration. In this guide, we'll delve into the benefits and drawbacks of each option to help you make an informed choice that aligns with your property's needs and your aesthetic preferences.
Vinyl-Coated Chain Link Fence:
Vinyl-coated chain link fencing has gained popularity in recent y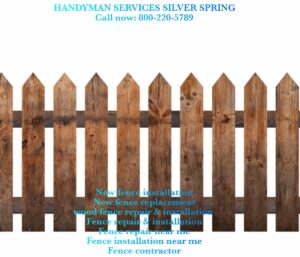 ears due to its durability and aesthetic appeal. This type of fence is made from galvanized steel wire that is coated with a layer of vinyl, which comes in various colors.
Aesthetics: Vinyl-coated chain link fences offer a broader range of color options compared to traditional galvanized fences. This allows you to choose a color that complements your home's exterior and landscaping. The vinyl coating also gives the fence a smoother texture, reducing the risk of snagging or injury.
Durability: The vinyl coating provides an additional layer of protection against the elements, such as rain, snow, and UV rays. This can significantly extend the lifespan of the fence, making it a long-lasting investment.
Maintenance: Vinyl-coated fences are relatively low-maintenance. The vinyl coating resists rust and corrosion, reducing the need for frequent upkeep. Occasional cleaning with mild soap and water can help maintain the fence's appearance.
Aesthetic Value: The enhanced appearance and color options of vinyl-coated chain link fences can contribute to a more upscale and visually appealing look for your property. This improved aesthetic can positively impact your home's value.
Privacy Options: While chain link fences are not inherently private, you can add privacy slats or fabric to create a barrier that restricts visibility. These options are compatible with both galvanized and vinyl-coated fences.
Galvanized Chain Link Fence:
Galvanized chain link fencing has been a popular choice for decades due to its affordability and functionality. This type of fence is made from galvanized steel wire that is coated with zinc to prevent rust and corrosion. Here are some considerations for galvanized chain link fences:
Affordability: Galvanized chain link fences are generally more budget-friendly compared to vinyl-coated fences. If cost is a significant factor for you, a galvanized fence might be the more suitable choice.
Functionality: Galvanized chain link fences are highly functional and serve their primary purpose of defining boundaries and providing security. They are particularly suitable for areas where aesthetics are less of a priority.
Maintenance: While galvanized fences are resistant to rust and corrosion, over time, the zinc coating may wear off, leaving the fence vulnerable to these issues. Regular maintenance, such as repainting with rust-resistant paint, is recommended to prolong the fence's lifespan.
Customization: Galvanized chain link fences can be customized with various heights and gauges to suit your specific needs. You can also add privacy slats or screening for increased privacy.
Choosing the Right Fence for Your Property:
The decision between vinyl-coated and galvanized chain link fencing depends on your priorities, budget, and the overall aesthetic you want to achieve. If you value a wide range of color options, enhanced durability, and a more polished appearance, vinyl-coated chain link fencing might be the better choice. On the other hand, if affordability and functionality are your main concerns, a galvanized chain link fence could be the more practical option.
Ultimately, both types of chain link fences can add value to your property by providing security, defining boundaries, and contributing to your home's overall appeal. Consider consulting with fencing professionals to assess your specific needs and receive expert guidance on the best choice for your property. With the right fence in place, you'll not only enhance your property's value but also enjoy the benefits of an improved aesthetic and increased privacy and security.