Transform Your Home with Floor Tile Installation
In Silver Spring, MD
Installing tiled floors is a great way to add personality and flair to your space when you are upgrading your home. If you want to achieve the perfect look for your home, Handyman Services is here to help with the best floor tiles installation in Silver Spring, MD. We offer custom tile installation to get the exact look you want for your space.
We have years of experience installing a variety of floor tiles, including ceramic, marble, and more. Our design experts will help you choose the right size and pattern for each area and even help you pick out the perfect color scheme. Whether you want something intricate like geometrcial patterns or simple designs, we have the perfect tile for you!
Our services are designed to enhance the comfort and functionality of your home without compromising on the quality. That is why we use only the best quality tools and materials. From initial consultation to the final installation, we'll take care of everything. Our tile installers have been working in Silver Spring for years, so they know what materials work best in different climates.
We also provide warranties for all of our services like carpet cleaning, power washing work. So, give us a call right now to set up a meeting for your upcoming project!

How We Do It We'll go the extra mile for every tile! Tile installation is a very creative process that combines the art of design and the science of construction. That is why we love doing it! Here's how our process works:
Measurement and pricing When you call us, we'll first measure the space where you want the tiles to be installed. Doing so will help us give you an accurate estimate about the cost. By measuring the area, we'll also determine how many tiles will be needed for the project. We'll get back to you with the final price and all the details about payment and scheduling.
Cleaning & leveling surface We always start with a clean, level surface to install floor tiles. For that, w'll remove the old flooring to determine thhe condition of the subfloor. Our team will clean the subfloor and lay down a moisture barrier to prevent mold from growing on your new floor.
Sealing the Floor
Cleaning up
Cutting & laying the Tiles
Sealing the Floor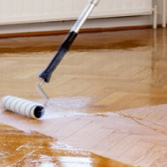 If you choose a tile type with a porous surface like ceramic or natural stone, we'll also apply a special sealant to prevent it from moisture damage and cracks.
Cleaning up
Cutting & laying the Tiles
Type Of Tiles We Install
We have installed multiple types of floors for homeowners in Silver Spring, and we can do it for you! From ceramic and porcelain to glass tiles, our epxerts have the skill to tackle any project. Below are some of the most popular floor tiles that wee have installed:
Vinyl Floor Tiles:
Vinyl floor tile installation is the most popular and affordable option for flooring. They are durable, easy to install, and easy to clean. So, if you are on a tight budget, we'll make your floors look phenomenal.
Porcelain Tiles: 
If you're looking for floor tiles that will last, we recommend our porcelain tiles. Porcelain is known for its durability and resistance to scratches, making it ideal for areas where people are likely to walk around in bare feet or high heels
Ceramic Tile Installation: 
Ceramic floor tiles are another popular option because they come in various colors and styles. These tiles also offer many benefits, such as being waterproof and stain resistant. Ceramic tiles are the best bet if you are looking for a durable option for your bathroom floor tile installation.
Marble Tiles:
We can install marble tiles if you need something unique yet beautiful. Although these tiles require special maintenance, they can last more than any other flooring material.
Glass Tiles: 
Glass is typically used as an accent piece or an entire room design theme because it's so eye-catching and unique! If you love the glass look but don't want the weight or breakability, glass tiles may be right for you! These are perfect for use on outdoor floors since they won't get ruined by the weather.
Floor Tile Repair Services Routine maintenance is the key to keeping your floor tiles looking their best, but some things can't wait for your next appointment. Maybe you've got a crack in your tile that's gotten worse overnight, or maybe the grout is starting to separate from it, and you want it fixed. Whatever the problem is, we can help! Our floor tile repair experts will assess the extent of damage and work with you to develop a plan that works within your budget. Then they'll get down to business and fix your tiles like they were brand new again! Whether you need a bathroom floor tile repair or help with a chipped tile in your kitchen, we're just a call away!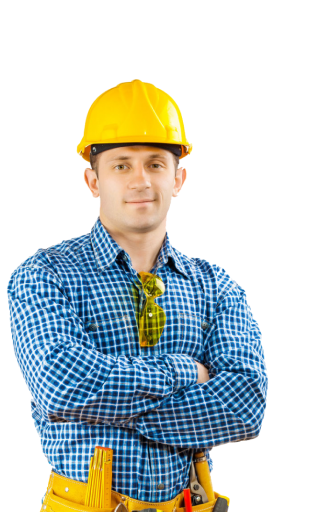 Tile Floor Installation Cost The cost of installing tile depends on a few things: whether you're doing the project yourself or hiring a professional, the size of your space, and the type of tile you choose. The average national floor tile installation cost per square foot ranges between $15 and $20. The cost of expensive tiles such as ceramic and porcelain can be anywhere from $13 to $60 per square foot.
Moises Gotimer
2023-01-02
Very easy to work with and have recommended him to friends and family and have asked him to work on my own individual property.
Willam and his guys were fantastic! I would tell anyone to use them. Timely, nice pricing and great service!
Extremely well. Josh is thorough, professional and very personable. Gave me some Superb advice and suggestions
Gary .did a fantastic job, and I couldn't recommend him more strongly!! I look forward to hiring him on our next job!
Journee Vazquez
2022-12-24
The workmanship was Superb , the construction was timely and the finished products was great. We would highly recommend their services.
Stevie Robbins
2022-12-18
william did a superb job! Was knowledgeable and polite. He makes his company look good!
Gary does a superb job. He's professional and very thorough. This is the second time that Gary has done work in our home. We would definitely use them again.
Superb Bannister went up easily and we liked the advice about location of grab bars.
Kevin was here about an hour. He did some work the front door lock, I showed him the back door, he cleaned-up afterward.