Taking carpet cleaning to another level of perfection
In Silver Spring, MD
Are you looking for the best carpet cleaning and installation services in Silver Spring?
Look no further! We are your one-stop shop for all of your home improvement needs.
Handyman is a 360° company offering a wide range of services, including carpet cleaning and installation. Our technicians are highly trained and experienced in all aspects of carpet care, from routine maintenance to large-scale restoration.
Whether you need us to install new carpeting or clean the old stuff, we are here to help.
We can take care of the entire process from start to finish—whatever fits within your budget! Our affordable carpet cleaners and installers will work with you to ensure you get what you need.
We pride ourselves on our hands-on approach to all of our projects. We work closely with each client to determine their needs and use our expertise to deliver a solution that works for them. We want you to be happy with your new carpet or flooring so that you'll enjoy it for years to come. We provide free estimates on our services so that you can get an idea of how much they will cost before committing to anything!
 If you have any questions about what we do or how we can help, please don't hesitate to reach out today!
Carpet Cleaning Services
Want to get your carpets clean and looking fresh? 
We can help! We offer affordable and professional carpet cleaning services in Silver Spring, MD. We have extensive experience with carpets, from wool to nylon to synthetic fibers.
Whether you want a simple spot clean or a deep-cleaning treatment, we have the tools and expertise to help. Our team is experienced in steam cleaning, hot water extraction, and many other carpet cleaning methods.
If you're looking for more than just a simple carpet clean – like if you want us to remove stains or restore your carpet's original freshness – then we can do that too!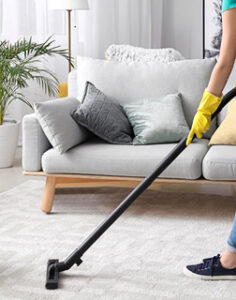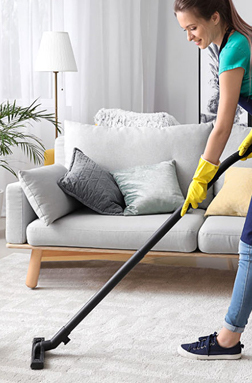 Carpet Steam Cleaning
Our carpet steam cleaning process is designed to remove deep-set stains, odors, and allergens from your carpets. We use state-of-the-art equipment to safely and thoroughly clean your carpets while protecting the integrity of the fibers. We thoroughly inspect your carpets to identify any potential issues or concerns. Then we use a hot water extraction method that's gentle on your carpet's fibers but effective at removing any dirt or debris trapped within them—all without making it feel stiff or dry afterward! The steam cleaning process is fast—you'll be able to walk on your carpets immediately after cleaning them! And because we use eco-friendly products, you can rest assured that we're only using materials that are safe for you and your family.
Carpet Tile Installation

Carpet tiles are great for renters who cannot permanently change their floors. Our carpet tile installation process starts with removing any old flooring, including carpet, vinyl flooring, or wood. We then install new underlayments and adhesives for our tiles to stick properly. Next, we lay out the tiles based on your desired pattern and cut any excess tiles that may be needed. Finally, we finish the job by installing wall trim around doors and windows and adding any final touches like baseboards if needed! After installing your new carpet tile, you can walk on it as soon as it's dry!
Expert Carpet Installers
Installing a new carpet is a great way to add warmth and comfort to your home. Whether you are looking for a new bedroom set or want to spruce up your living room, we can help you find the perfect carpet to make your home feel like home. If you are looking for a professional carpet installer in Silver Spring, look no further than Handyman Services.
Our technicians are skilled at measuring and cutting carpets for any room in your home or office. They can also handle other aspects of the job that need attention, such as installing underlay or padding.
The answer to this question depends on a few different factors. We'll need to know how many rooms you want to carpet, how many square feet each room has, and what kind of flooring we're installing. On average, installing a new carpet takes about 1 hour per room.
Carpet tile installation can be difficult, but it doesn't have to be. At Handyman Services Silver Spring, we are committed to providing our customers with the highest service and expertise. We will work closely with you to ensure that your carpet tile installation is done correctly and professionally.
The cost of carpet cleaning varies depending on the square feet to be cleaned and the type of carpet. For example, a steam cleaning service may charge $0.15 per square foot for 500-1000 sq.ft., whereas a dry cleaning service may charge anywhere from $0.50 to $1 per square foot for the same size area.
Moises Gotimer
2023-01-02
Very easy to work with and have recommended him to friends and family and have asked him to work on my own individual property.
Willam and his guys were fantastic! I would tell anyone to use them. Timely, nice pricing and great service!
Extremely well. Josh is thorough, professional and very personable. Gave me some Superb advice and suggestions
Gary .did a fantastic job, and I couldn't recommend him more strongly!! I look forward to hiring him on our next job!
Journee Vazquez
2022-12-24
The workmanship was Superb , the construction was timely and the finished products was great. We would highly recommend their services.
Stevie Robbins
2022-12-18
william did a superb job! Was knowledgeable and polite. He makes his company look good!
Gary does a superb job. He's professional and very thorough. This is the second time that Gary has done work in our home. We would definitely use them again.
Superb Bannister went up easily and we liked the advice about location of grab bars.
Kevin was here about an hour. He did some work the front door lock, I showed him the back door, he cleaned-up afterward.